FAQ
Where is my book?
We use BookFunnel to deliver our eBooks and Audiobooks.  As soon as your order is placed, BookFunnel will send you an email with a link to download your book in the format of your choice.  They are wonderful at helping with any technical problems you may run into.
If you can't find the email with your book download in your inbox, here are some tips:
Check your spam/junk box

.  Sometimes overzealous spam filters get in the way and deliver the email there instead of your inbox.

If the email address you used at checkout is different from the email address you normally use,

 the book may be delivered to the email address you used at checkout.

If you still don't see it

, email contact@

thomaskcarpenter.com

 and we can help you get your download link! 
How do I download my eBook/audiobook?
Once you purchase a book from us Shopify notifies BookFunnel (our book delivery platform) of which books were purchased and what email address they should be delivered to. Those emails go out immediately after the purchase is made. Once you hit confirm purchase, you will receive an email from BookFunnel with the subject line "Here's "[Book Title]" by Thomas K. Carpenter. Inside that email is a link to download your book onto whichever eReader you would like. Click that link, then click the "Get my Book" button. The download page will look something like this: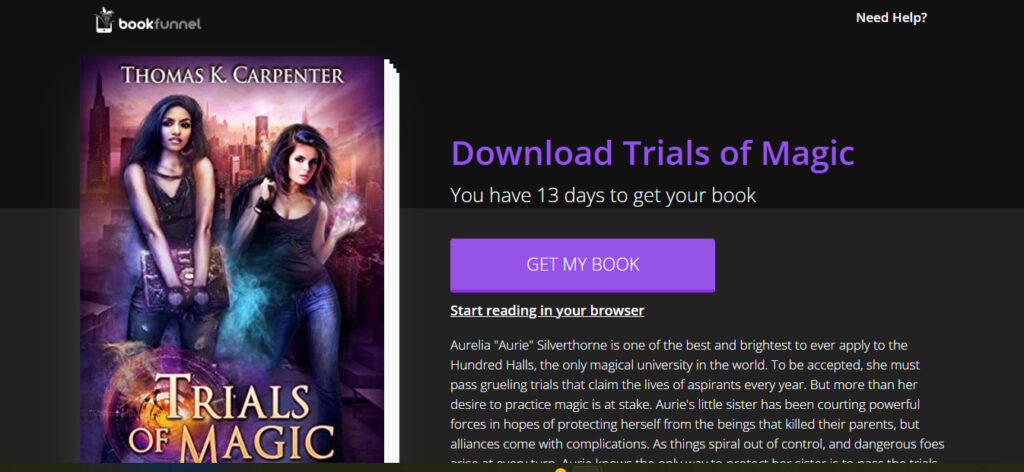 Once you click the "GET MY BOOK" button, you'll be asked what you would like to read the book on. Simply click on your device and follow the detailed instructions to get it onto your eReader. BookFunnel is simple and they are amazing at helping with any issues you may encounter.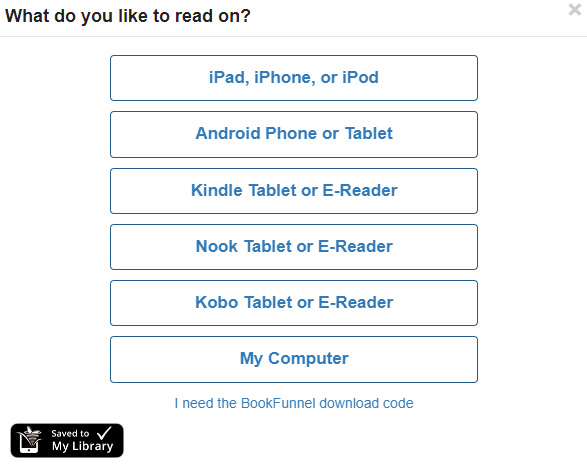 What if I ordered a print book?
We use Lulu direct as our print on demand service. Once an order is placed for either a paperback or hardback, lulu is automatically notified and they begin the process of printing the book.  I takes a few days (up to a week) to create the book, but once it is shipped you will receive an email with tracking information directly from Lulu.  Print books are normally received within a few weeks of ordering (depending on the shipping option you chose).